Advantech's Arm-Based Low Power Consumption Solution with Design-In Services for Welding Machine
2019/07/22
A market-leading welding machine and systems company that was founded in the 1890s and now employs over 10,000 personnel worldwide was looking to create a new generation of welding machines to win market share in a highly competitive global marketplace. This customer required a high-quality embedded computing solution with extremely low power consumption needs. The solution had to offer multiple I/Os and meet rigorous certification standards. In addition, the customer also needed technical design-in support and revision/longevity support from their vendor.
The customer first looked for commercial off-the-shelf (COTS) single board computers. However, due to the specific project requirements, they were unable to find any suitable products. Next, the customer reached out to another leading industrial computing company for an appropriate design and qualifications. Ultimately however, the end solution proved too expensive, and, due to their forecast quantity, the industrial computing company couldn't provide ODM services to support the specific features that the customer required for the project. If the welding machine company had gone with this vendor, the end solution would have failed to deliver on both the necessary technical niches and price aspects. As a result, the company would have been unable to compete with their competitors in the market for the next generation of welding machines.
Advantech offered the RSB-4411 3.5" SBC with modified components and added conformal coating for the customer's evaluation. The customer relied on Advantech's R&D team to rework the board in order to meet their project specifications on both the hardware and software sides. After 12 months in the development cycle, the customer acquired exactly what they were hoping for. The customer got their PVT unit up and running and they are now doing a pilot run for their product on the open market.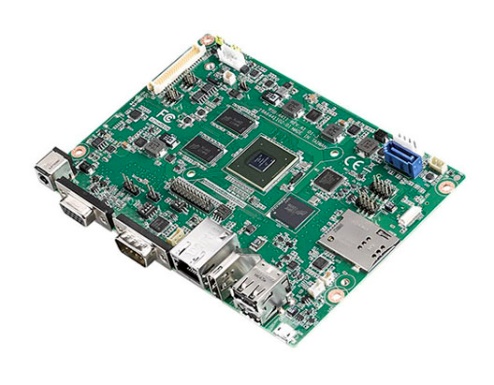 SBC with NXP ARM Cortex-A9 i.MX6 Dual/Quad Core RSB-4411
On-board DDR3 1 GB and 4 GB eMMC NAND Flash

HDMI and VGA 1920x1080 at 60Hz, dual channel 18/24 bit LVDS

Supports full HD 1080P H/W video codec engine

3 UART, 1 GbE, 5 USB 2.0, 20 GPIO, 2 I2C, 1 SPI

M.2 for WIFI/BT support, mini-PCIe for WIFI/3G support

Low power consumption

Supports Linux and Android
When the customer evaluated Advantech's product/sample, they were most pleased with our flexibility to rework, costs, and schedule control. The total cost was kept to a minimum by building off the RSB-4411 COTS product's existing features and I/Os, and then adding on additional ruggedized features to the board. Advantech's excellent design support services helped the customer meet their project objectives while resolving all certification issues.